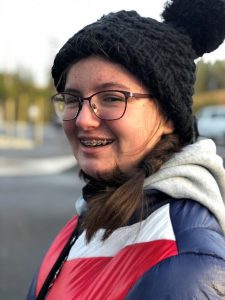 Emmalee had always been a bit more reserved than her peers, but after chemotherapy, she became concerningly quiet and withdrawn.
"I was really sad after cancer treatment," Emmalee explains.
On her ninth birthday, a tumor was discovered in Emmalee's bladder. After traveling to Huston, TX for a biopsy, she was diagnosed with Rhabdomyosarcoma, a soft tissue cancer. She endured surgery followed by chemotherapy.
Then Emmalee started attending Camp Discovery, a specialized oncology camp for children in San Antonio, Texas and the experience has made a world of a difference for her.
"My mom told me just to not come home with clean shoes! It was more than just a fun experience. Camp changed my life- maybe even saved me," shared Emmalee. "Once I check in each summer, I feel an enormous sense of relief. I don't have to worry about being "normal", I can just be me."
She has also observed how camp has helped others. The inclusiveness and the strength of the friendships has really touched her.
"One of my favorite things about camp is how everyone is included and has the opportunity to participate. I appreciate how they make the extra effort- my friend in a wheelchair got to experience the zip line!" said Emmalee when asked what camp means to her.
Camp is like a second family for Emmalee who eventually plans to volunteer as a camp counselor.
"I'm not homesick (at camp)- Camp Discovery is my home away from home," said Emmalee.
Camp helped Emmalee realize her love for horses. At camp, she spends a lot of time taking care of the horses and riding the trails.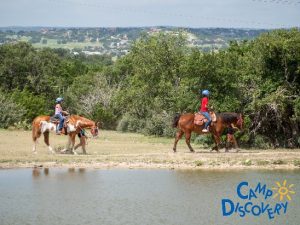 "I knew I loved them since I was five, but hadn't had an opportunity to be around them much until camp," said Emmalee.
Today, Emmalee is a bright, vibrant 16 soon-to-be 17-year-old who loves horses, playing golf, and curling up with a good book. She is looking forward to spending her sixth summer at camp in a few weeks.
"Camp has been a blessing to my daughter. She has come alive and blossomed. On her first camp application, I indicated that she was quiet and reserved," remembers Emmalee's Mom, Lisa. "When I picked her up, the director, Joey, said, "You lied to me!"
This story is dedicated to Joey Cavazos, Executive Director of Camp Discovery, who unexpectedly passed away the day after this story was written. He brought incredible joy and happiness to countless children going through their cancer journey. Joey is a true hero and his memory will live on forever in the smiles of Emmalee and all the other children he has served.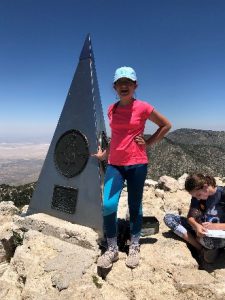 Care Camps helps support 135 special oncology camps across the US and Canada, providing exciting summer adventures for thousands of kids with cancer each year. Whether they are in active treatment or on the mend, the one thing that connects them all is the childhood memories they are making as they enjoy nature and benefit from the healing power of the outdoors through camp. We are honored to be able to introduce to you a few of these camp-loving kids each month who have become our heroes. Care Camps provides HOPE, but our kids provide the INSPIRATION.
This "Hero of Hope" story was written by Alex Vukoder and is generously sponsored by our partners at Dometic.