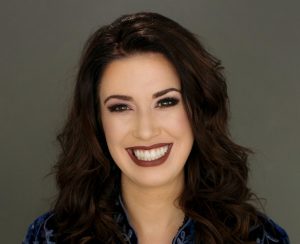 Few things are more devastating to parents than to learn that their child has cancer.
Over the past 35 years, Kampgrounds of America Inc. (KOA) Care Camps has established itself as the campground industry's largest coordinated effort to raise money for children and their families to attend oncology camps, where specially trained medical staff and counselors provide programming to help kids learn to cope with the emotional trauma they experience as a result of a cancer diagnosis.
These cancer camps are not held at KOA campgrounds, although KOA's corporate-owned campgrounds and KOA franchisees are the largest group of donors to the charity. Since inception, Care Camps has raised more than $16 million for 139 oncology camps across North America, including 17 in Canada, and the majority of that funding has come directly from the collaborative efforts of the KOA team.
In August 2019, the Board of Directors of KOA Care Camps hired Jennifer Mercer as the non-profit organization's first director of development. Her primary responsibility is to increase its fundraising efforts to support childhood cancer camps across the U.S. and Canada.
"As the programming and number of camps have expanded, this dedicated group of supporters recognized that the financial need of this cause had grown beyond what they could meet as volunteers," Mercer said. "What they have accomplished has been incredible, and their continued dedication to helping these kids is changing lives every day."
In order to more effectively reach new industry partners, the organization approved a dual branding strategy to allow the removal of the "KOA" from the charity's name when working outside the KOA system.
Indeed, even though Care Camps secured $1.8 million in donations in 2019, Mercer said the estimates for the real need are at least triple that amount. Roughly 18,000 children are diagnosed with cancer each year in the U.S. and Canada. Mercer's biggest challenge is to convince other campground operators and outdoor industry leaders to get involved.
But with only seven months on the job at the time of this writing, she has found tremendous teamwork from volunteers across the nation, leading to support from several new industry partners, including the Pennsylvania Campground Owners Association (PCOA), which was the first state campground association to adopt Care Camps as its official cause. PCOA has launched a fundraising effort to encourage every campground in Pennsylvania to do fundraisers to support Care Camps.
The RV industry has also joined forces to support the Care Camps cause. Elkhart, Ind.-based Forest River has made a commitment to donate $1 million to Care Camps over a five-year period starting in 2019, with plans to continue long after that initial commitment. Dometic, Thor, Winnebago, and many other industry leaders have been supporting Care Camps for several years, and new partners such as RDO Equipment, Level 5 Marketing, Battle Born Batteries, and RV dealers, like RV Care, have joined the cause in the last few months.
Mercer is planning to meet with many other camping and outdoor industry leaders across the country in the years to come, sharing her passion for the kids impacted by cancer and explaining the need for more funding.
"Research has shown that childhood cancer impacts the mental and physical health of the entire family, especially siblings and parents," Mercer said, adding, "This knowledge has led to increased programming at the camps directed towards healing the entire family, along with additional events outside of the once-a-year summer camp experience."
Today, she said, improved cancer treatments are allowing for greater quality of life for kids impacted by the disease, allowing them to attend camp when previously it would not have been possible. Improved treatments are also leading to more children surviving their cancer diagnosis. Each of these kids, along with their family, have endured incredible hardships, and their need for emotional healing and connection with others who understand their journey has become increasingly clear, noted Mercer.
For families who lose their child, there are also special camps that include programs for bereavement.
Aside from the financial impacts of cancer treatment and the emotional stress on everyone, the child with cancer often becomes the sole focus of a family's time and energy.
"Siblings are one of the most unrecognized victims of the disease," Merced said. "Many feel they became invisible the day their brother or sister was diagnosed with cancer. It is no one's fault. No parent is equipped to deal with this journey. They naturally focus on the child that is sick, but in the process, the other siblings can experience a terrible sense of loss and connection."
Such a family dynamic naturally causes resentment among the siblings who don't have cancer. Families that have a child with cancer also have extremely high divorce rates. This places an additional emotional burden on the child with cancer, explained Mercer.
"Many of these children feel guilty for having destroyed their family," Mercer said. "A common belief is, 'If I hadn't gotten cancer, my parents would still be together.'"
With so much emotional disruption taking place, cancer camps can provide enormous relief and support for children with cancer and their siblings.
"These kids need a support system and at camp, they can connect with other kids who are going through what they have been going through," she said.
Mercer added that new research is emerging that shows that nearly all the children who have attended these oncology camps say that attending such camps is the most important thing that has contributed to their emotional growth, giving them the information and tools they need to become more resilient.
Care Camps has helped thousands of children with cancer and their siblings enjoy time at camp.
"They learn so many essential relational and emotional coping skills at these camps," she said.
Mercer, for her part, is developing materials such as Fundraising Toolkits to make it easier for a campground or business to do a Care Camps fundraiser. She is also meeting with existing donors to thank them for their continued support of Care Camps and working to recruit new campgrounds and businesses in the outdoors industry.
"This charity was created by a group of KOA campground owners who recognized the need and chose to take action and do something to help these kids find healing outside of a hospital. They have positively impacted hundreds of thousands of children and families because of their work. Today, we know that the needs of these kids are bigger than any one company," Mercer said. "These children need the entire camping and outdoor industry's support to find healing. I wish everyone could understand what an incredible impact their gifts will have on these kids for the rest of their lives."
Mercer herself brings considerable energy, enthusiasm and passion to the Care Camps cause, along with a lifelong interest in community service that stretches back to her membership in many service-related organizations such as Key Club and Future Leaders of America in high school. Like her family, she shares a dedication to volunteerism that borders on obsession, serving over a hundred different charities in recent years.
A graduate of Montana State University-Billings with a double major in business management and marketing, Mercer has a track record of success in multiple industries. She ran car rental companies during her college years and later landed jobs marketing cardiovascular medications for Pfizer and Novartis pharmaceuticals. Prior to becoming the first director of development for Care Camps, she was the executive director and fundraiser for a large non-profit in Montana, the Historic Billings Depot, a complex of historic buildings including a beautiful train depot that serves as the community's most popular special events venue.
Mercer's latest challenge, of course, is of a completely different nature, but she is already using everything she has learned to help Care Camps expand its fundraising capabilities.
One of the largest fundraising events for Care Camps this year takes place the second weekend of May, the 'Big Weekend', when participating KOA campgrounds offer a special promotion enabling campers to pay the regular price for the first night of camping on Friday and only $20 for their second night of camping on Saturday. The full $20 is sent directly to KOA Care Camps.
Many of KOA parks also have their own special fundraising events throughout the camping season, which involve everything from raffles to fun runs and ice cream socials.
Mercer is working to encourage both KOA and non-KOA campgrounds alike, along with other state campground industry associations, to support the Care Camp fundraising efforts because the camps serve children in every community, and KOA affiliated campgrounds cannot raise sufficient funds on their own.
KOA President and CEO Toby O'Rourke underscored this point in a statement to WOODALLSCM.com.
"Kampgrounds of America has been deeply involved in KOA Care Camps since the charity was created by the KOA Owners Association in the early 1980s," she said, adding, "Our owners, campers and corporate staff have raised millions of dollars to send thousands of deserving kids to these specialized summer camps. But in recent years, as more and more children are successfully treated for their cancers, and as survival rates have climbed, the need for the camps has escalated far beyond any one organization's ability to raise the needed funds. We'd love to see this deserving cause be adopted by other companies in the outdoor industry. These camps are an integral part of the treatment program for these children and their families. They need the healing that the outdoors provides. And I think any outdoor business that gets involved with Care Camps will find they get much more back than they give."
To learn more about Care Camps, click here.
Jennifer Mercer can be reached at jmercer@carecamps.org.