Your Donations at Work
We always say we couldn't do this without you.

And it is more true today than ever.
While the number of kids diagnosed with cancer continues to grow, the cost of camp has risen to an average of $2,050 a week per child, creating an ever-increasing demand for funding. Through your support, and the support of our donors, volunteers, partners and alliances, we are able to ensure that the families of these campers will never receive a bill from any one of the 132 children's oncology camps we help support. And that truly is because of each of you.
Care Camps Annual Reports
Last year alone, the charity raised over $3 million dollars in donations. These donations have allowed over 42,000 children with cancer to experience the great outdoors. Care Camps is sure to always create a positive and constructive environment. During camp, the children are surrounded by friends of their age group, who have gone through similar experiences as they have gone through. Melissa Firmes-Ray put it perfectly with her Facebook post on November 16 when she said: "Care Camps puts children first. They are helping kids coping with cancer, but they are also helping to build strong communities that will last and support these kids in the future. Care Camps is professional, prudent and works with nonprofits to do the best job possible. I am grateful for the assistance they have provided and the growth they've generated in the children's oncology camping community. Go Care Camps!!" We appreciate the immense encouragement from every one of our supporters, and invite you to browse our annual report for more events and information on Care Camps!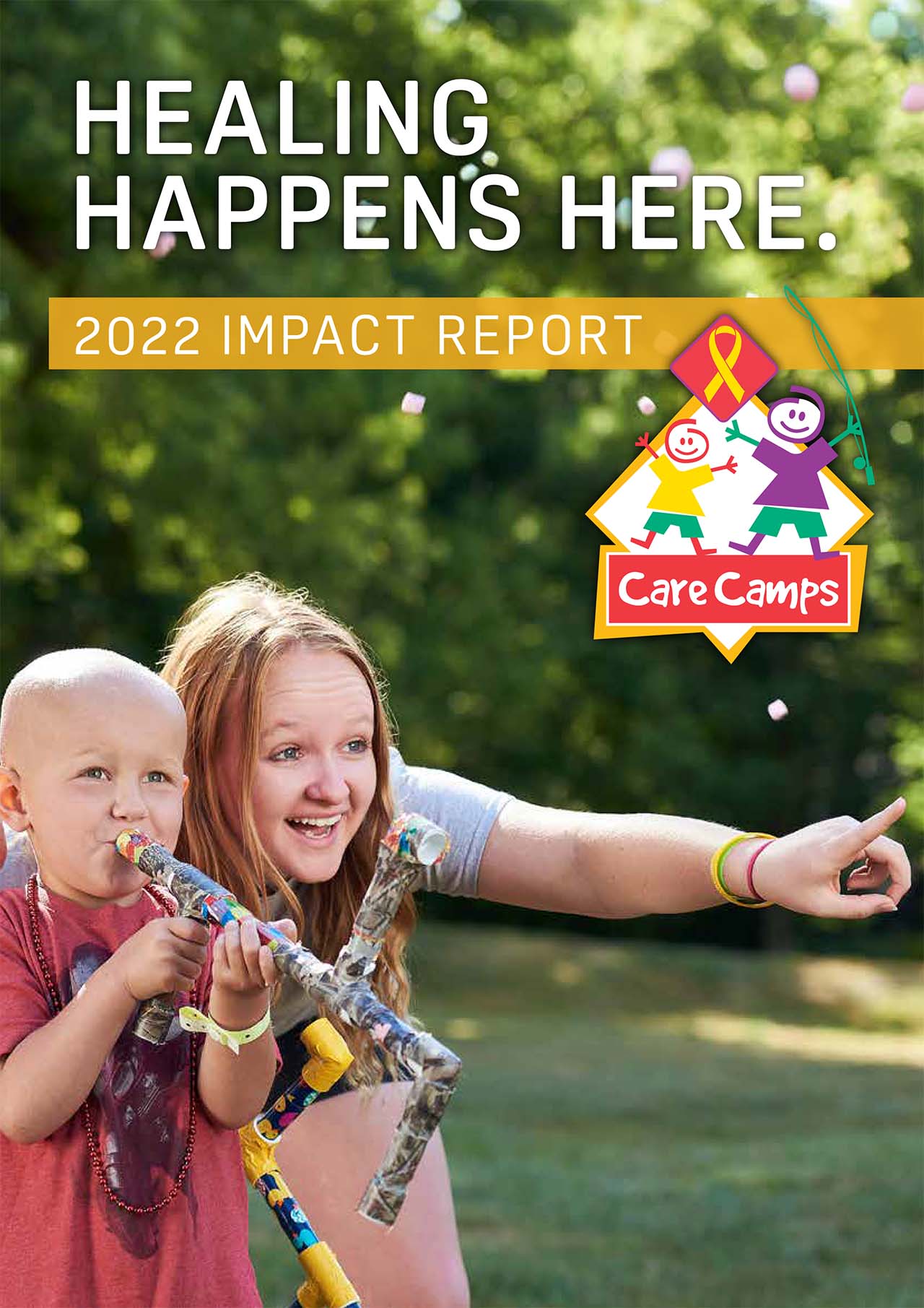 Learn more about Care Camps and your donations' impact on children living with cancer and their families.