Kampgrounds of America (KOA)
Care Camps was started by a caring group of Kampgrounds of America owners who began fundraising to support pediatric oncology camps in 1984.
Today, Care Camps is a national non-profit organization and one of KOA's longest charitable relationships. Every year KOA Inc. and campgrounds raise funds for Care Camps through events that engage staff, guests, and their respective communities.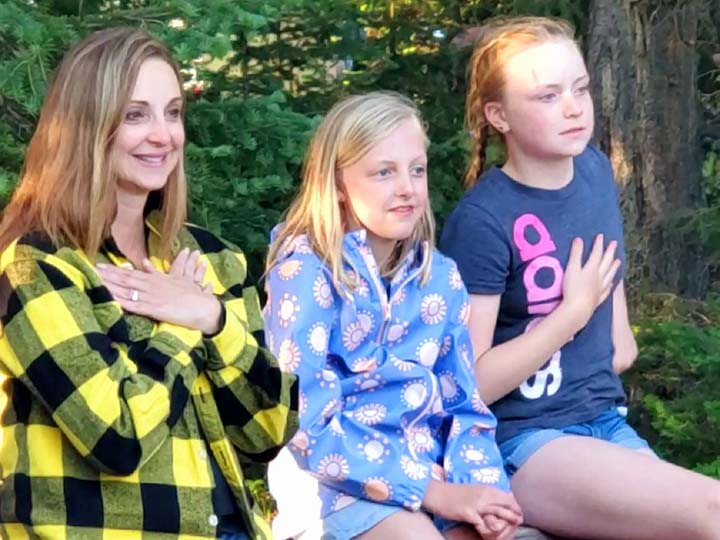 Left to right: Toby O'Rourke, CEO, Kampgrounds of America, campers at Camp Braveheart.
The mission of Care Camps perfectly aligns with the mission of KOA which is to connect people to the outdoors. One of the core beliefs of KOA is there are intrinsic health benefits from being in nature. It's not just physical benefits but it's mental benefits as well. When you are at these camps it really shines through that these kids and their families need to be outdoors to heal.

– Toby O'Rourke, KOA CEO